Terra Cotta Warriors
South America is a continent situated in the Western Hemisphere, mostly in the Southern Hemisphere, with a relatively small portion in the Northern Hemisphere. The continent is also considered a subcontinent of the Americas. It is bordered on the west by the Pacific Ocean and on the north and east by the Atlantic Ocean; North America and the Caribbean Sea lie to the northwest.
South America ranks fourth in area after Asia, Africa, and North America and fifth in population after Asia, Africa, Europe, and North America.

A UNESCO World Heritage Site
Country: China
Continent: Asia
Constructed: 211 – 206 B.C.
Where are Terra Cotta Warriors located?

The archeological site of Terra Cotta Warriors and Horses is located about 1.5 km or 1 mile east of Emperor Qin Shi Huang's Mausoleum in Lintong, Xi'an, Shaanxi Province. Xi'an, the provincial capital of Shaanxi, is located in the central region of China.
Google Map of Terra Cotta Warriors Archeological Site


View Larger Map
How to get to Terra Cotta Warriors?
Xian has convenient modern transportation facilities and is quite easy to get around in. Xi'an is about 1200 km to the Southwest of Beijing. Beijing Capital International Airport is the main international airport serving Beijing, China. Xi'an is located about 1300 km from Shanghai. Shanghai Pudong International Airport is the primary international airport serving Shanghai. Xi'an Xianyang International Airport is located 40 km northwest of the city centre, in Xianyang.


Where to stay?

Hilton Xi'an
Hilton Xi'an is located in central Xi'an and is surrounded by some of the city's most popular shopping areas. It is one of the quintessential hotels in Xi'an that is ideal for both business and Leisure travelers. The Hilton Xi'an hotel is located within Xi'an's 600 year old City Wall and is only a few minutes' walk from the Bell Tower, a Xi'an landmark monument also considered the heart of the city. The hotel is surrounded by leisure and entertainment facilities including department stores, shopping centers, bars, a night market, a variety of restaurants, movie theaters and historical sightseeing sites. The hotel is also close to the main subway line, the train station and is only 45 minute drive from Xi'an International Airport and the Terracotta Museum.
Sofitel Xi'an On Renmin Square
The majestic Sofitel Xi'an On Renmin Square is located right in the heart of its walled city. It is in the hotel complex of beautifully landscaped gardens stand a series of historical buildings of Sino-Russian architecture echoing more than 50 years of history. The heritage of Xi'an and the classic French hospitality of Sofitel combine to create a stunning 5-star hotel welcoming business and leisure travelers to the heart of the city. It is located very centrally within the Xi'an city walls near many historical sites including the Bell Tower, Drum Tower, Great Mosque, and Forest of Steles. The airport and Terra Cotta Warriors are both a 45-minute drive.
Shangri-La Hotel
Located in the prestigious financial and shopping district of the Gao Xin Hi-tech Development Zone, the Shangri-La Hotel, Xi'an enjoys easy access to Xi'an's leading business, entertainment and shopping destinations. A prime residence for both business and leisure travelers, the hotel is just 30 minutes drive from Xi'an International Airport and 45 minutes from the world-famous Terra-Cotta Warriors Museum.
Write about your Terra Cotta Warriors visit
Have you already visited Terra Cotta Warriors or plan on visiting?
Do you have an interesting Terra Cotta Warriors travel story?
Please DO tell!
We would love to hear about your Terra Cotta Warriors travel experiences, your reviews of hotels, restaurants, or tours, your top travel tips and any recommendations...anything about the Terra Cotta Warriors travel that you can share with us.
Others who read this site will greatly appreciate it, too!
Please use the form below to write about your...
Suggestions regarding planning a trip to Terra Cotta Warriors


Hotels, Bed & Breakfasts, or other accommodations near Terra Cotta Warriors


Guided tours to visit Terra Cotta Warriors


Suggestions for nearby attractions or other things to do that should not be missed


Recommendations for places to eat or your favorite restaurants


Tips that will make visiting Terra Cotta Warriors a great experience
For every story that is sent in, we create a unique web page for it, where other visitors can add their comments and the rating.
Thank you in advance for sharing.
Your Terra Cotta Warriors Travel Stories
Click on the links below to read some great Terra Cotta Warriors travel stories, reviews, and tips shared by other visitors.


Amazing Terracotta Warriors

We visited the Terracotta Warriors site in Xi'an during our China trip in 2011, and it was an amazing experience. We had used Trafalgar Tours, but the …
---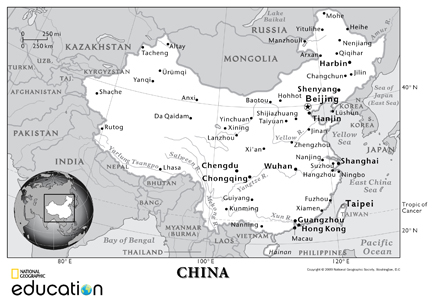 Terra Cotta Warriors history and construction
---