Chichen Itza
South America is a continent situated in the Western Hemisphere, mostly in the Southern Hemisphere, with a relatively small portion in the Northern Hemisphere. The continent is also considered a subcontinent of the Americas. It is bordered on the west by the Pacific Ocean and on the north and east by the Atlantic Ocean; North America and the Caribbean Sea lie to the northwest.
South America ranks fourth in area after Asia, Africa, and North America and fifth in population after Asia, Africa, Europe, and North America.
A UNESCO World HeritageSite
Country: Mexico
Continent: North America
Constructed: 600 – 900 A.D.
Where is Chichen Itza located?

Chichen Itza is the most visited ancient mayan archaeological site because of its extraordinary architecture and its geographical location. The ruins at Chichen Itza cover an area of 6.5 sq km (2.5 sq miles) and can be toured in a day. This site is situated in south-central Yucatán state, Mexico. It is located about 90 miles (150 km) east-northeast of Uxmal and 75 miles (120 km) east-southeast of the modern city of Mérida.
Google Map of Chichen Itza


View Larger Map
How to get to Chichen Itza?
The two international airports nearest to Chichen Itza are Cancun International Airport and Merida International Airport. Major international airlines as well as charter airlines have direct or connecting flights to Cancun every day. Cancun Airport International is easy accessible from almost every major city in the world. Chichen Itza is located one mile outside of the small town of Piste. Many tourists visit Chichen Itza as a day trip, especially from Cancun, more than 100 miles away or an hour and a half away from Merida, the capital of Yucatan. It is possible to visit Chichen Itza as a day trip from either location easily. Chichen Itza can be visited by travel agency daily tours, rental car, or public bus lines that leave about every hour.
Where to stay?

Hotel & Bungalows Mayaland
Hotel & Bungalows Mayaland is a world-Class resort in a unique Tropical setting inside the Chichen Itza Archeological Park. It is one of the 100 hotels on National Geographic "The Stay List" 2009 and 2011. It is the most awarded resort in Yucatan and is a member of the Rain Forest Alliance. There are over 100 acres of unique tropical gardens. It has award winning restaurants serving Mayan, Yucatan, Mexican and International delicacies. Mayaland was the first Hotel built at Chichen Itza (in 1923), and, with its superb location amidst the temples, the first within an ancient site in the world. In a way, it's as much a landmark as the pyramids that tower above it.
Hacienda Chichen & Yaxkin Spa
Hacienda Chichen & Yaxkin Spa is an eco-friendly boutique hotel. The Hacienda Chichen is committed to sustainable tourism and is devoted to Mayan culture and local community welfare. The resort consciously promotes an eco friendly environment rooted in Mayan tradition, which presents guests with plenty of romantic charm. An ambiance of 'home away from home' welcomes the Hacienda Chichen guests. The property's close proximity to the adjourning Chichen Itza ruins is a major plus for those travelers wishing to avoid the crowds.
The Lodge at Chichen Itza
The Lodge at Chichen Itza is a world class jungle resort in the heart of Chichen Itza. Bungalows built in traditional Mayan style with handcarved woods, stone, native marble, handmade stained glass and thatch. Bungalows are equipped with all the amenities of the main house. They are oriented for maximum privacy and the best of views. The resort has been named 3 times by National Geographic Traveler. The Lodge at Chichen Itza sits on 100 acres of beautifully landscaped gardens in the heart of the archaeological park, with its own entrance to the Mayan temples. It is a member of the Rain Forest Alliance.
Write about your Chichen Itza visit
Have you already visited Chichen Itza or plan on visiting?
Do you have an interesting Chichen Itza travel story?
Please DO tell!
We would love to hear about your Chichen Itza travel experiences, your reviews of hotels, restaurants, or tours, your top travel tips and any recommendations...anything about the Chichen Itza travel that you can share with us.
Others who read this site will greatly appreciate it, too!
Please use the form below to write about your...
Suggestions regarding planning a trip to Chichen Itza


Hotels, Bed & Breakfasts, or other accommodations near Chichen Itza


Guided tours to visit Chichen Itza


Suggestions for nearby attractions or other things to do that should not be missed


Recommendations for places to eat or your favorite restaurants


Tips that will make visiting Chichen Itza a great experience
For every story that is sent in, we create a unique web page for it, where other visitors can add their comments and the rating.
Thank you in advance for sharing.
---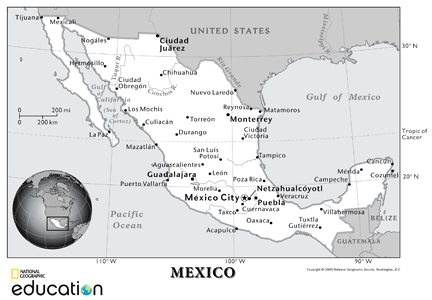 Chichen Itza history and construction
---