Borobudur
South America is a continent situated in the Western Hemisphere, mostly in the Southern Hemisphere, with a relatively small portion in the Northern Hemisphere. The continent is also considered a subcontinent of the Americas. It is bordered on the west by the Pacific Ocean and on the north and east by the Atlantic Ocean; North America and the Caribbean Sea lie to the northwest.
South America ranks fourth in area after Asia, Africa, and North America and fifth in population after Asia, Africa, Europe, and North America.
A UNESCO World Heritage Site
Country: Indonesia
Continent: Asia
Constructed: 750 – 842 A.D.
Where is Borobudur located?

Borobudur temple is located approximately 40 km (25 miles) northwest of Yogyakarta and 86 km (53 miles) west of Surakarta. It is located in the Borobudur district, south Magelang in central Java. Borobudur lies in the the Kedu Plain - a fertile volcanic plain between the twin volcanoes of Mount Sumbing and Mount Sundoro to the west, and Mount Merbabu and Mount Merapi to the east and two rivers, the Progo and the Elo.

Google Map of Borobudur


View Larger Map
How to get to Borobudur?

The nearest larger airports are Yogyakarta's Adisucipto International Airport and Solo's Adisumarmo International Airport. Both are well connected domestically, and also offer international connections. Yogyakarta's airport is accessible by daily flights from Jakarta, Bali, and other major cities in Indonesia as well as international flights from Singapore and Malaysia. Borobudur is about one hour's drive from Yogyakarta, where many day-trip tours can be booked. The easiest way to get there is by joining a tour or renting a car. Other modes of transportation include local buses, minibuses, or taxis.


Where to stay?

The Phoenix Hotel Yogyakarta - MGallery Collection
Located in the heart of Yogyakarta near the popular Malioboro district, the historic Phoenix Hotel Yogyakarta, a member of the MGallery Collection, is a colonial landmark dating back to 1918. It is elegantly situated in down town Yogyakarta, the cradle of Javanese civilization. The world heritage Borobudur and Prambanan temples are only an hour drive. Yogyakarta's cultural heritage and picturesque settings emit a distinctive charm that seldom fails its visitors. The 144 beautifully appointed rooms are reflecting the ambiance of bygone era wrapped in modern comfort facilities, enabling its occupant to celebrate a glorious past without losing the beauty of contemporary living.
Hyatt Regency Yogyakarta
Hyatt Regency Yogyakarta is a 5 star hotel in Yogyakarta, the cultural heart of Java. The hotel is situated in the scenic outskirts of north-western Yogyakarta, elegantly set in 24 hectares of beautifully landscaped hotel gardens. The idyllic location of our hotel in Yogyakarta affords stunning views of Mount Merapi (the sacred mountain of Java), Seribu Mountain, and Java's beautiful landscape. This hotel in Yogyakarta city is strategically situated near the main highway with convenient access to Borobudur Temple and other places of interest. Adisucipto Airport Yogyakarta is just a 15 minute journey by car, while the city centre is only 7 km, a ten-minute drive from the hotel.
Amanjiwo
Amanjiwo (peaceful soul) overlooks Borobudur, the world's largest Buddhist sanctuary, in the rural heartland of Central Java. Located in one of the most scenic parts of the country, it rests within a natural amphitheatre; the Menoreh Hills rise up behind and no less than four volcanoes grace the horizon. Amanjiwo provides the opportunity for immersion in Javanese culture, offering trips to ceremonies, temples and antique shops. Private dawn and sunset visits to Borobudur and other archeological monuments in the vicinity are a highlight of a stay at Amanjiwo.
Write about your Borobudur visit
Have you already visited Borobudur or plan on visiting?
Do you have an interesting Borobudur travel story?
Please DO tell!
We would love to hear about your Borobudur travel experiences, your reviews of hotels, restaurants, or tours, your top travel tips and any recommendations...anything about the Borobudur travel that you can share with us.
Others who read this site will greatly appreciate it, too!
Please use the form below to write about your...
Suggestions regarding planning a trip to Borobudur


Hotels, Bed & Breakfasts, or other accommodations near Borobudur


Guided tours to visit Borobudur


Suggestions for nearby attractions or other things to do that should not be missed


Recommendations for places to eat or your favorite restaurants


Tips that will make visiting Borobudur a great experience
For every story that is sent in, we create a unique web page for it, where other visitors can add their comments and the rating.
Thank you in advance for sharing.
---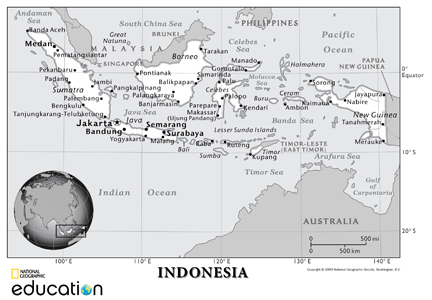 Borobudur History and Construction
---