Stonehenge

South America is a continent situated in the Western Hemisphere, mostly in the Southern Hemisphere, with a relatively small portion in the Northern Hemisphere. The continent is also considered a subcontinent of the Americas. It is bordered on the west by the Pacific Ocean and on the north and east by the Atlantic Ocean; North America and the Caribbean Sea lie to the northwest.
South America ranks fourth in area after Asia, Africa, and North America and fifth in population after Asia, Africa, Europe, and North America.



A UNESCO World Heritage Site
Country: United Kingdom
Continent: Europe
Constructed: 2950 – 1600 B.C.
Where is Stonehenge located?

Stonehenge is located in the English county of Wiltshire, about 2 miles west of Amesbury and 8 miles north of Salisbury. It is only 90 miles west of London.
Google Map of Stonehenge


View Larger Map
How to get to Stonehenge?
Gatwick Airport or Heathrow Airport in London are the two international airports closest to Stonehenge. The nearest train station to Stonehenge is Salisbury about 9.5 miles away. From London the trains depart from Waterloo Station to Salisbury.
Where to stay?

Holiday Inn Salisbury Stonehenge
Ranked #1 hotel in Amesbury by Tripadvisor.
Set in rolling countryside, Holiday Inn Salisbury-Stonehenge is a stylish base for exploring Wiltshire's famous monuments and historic towns, and a handy stop-off for trips between London and Devon. Paintings and sculptures by local artists brighten the boutique-style Lobby of this ultra-modern 4-storey hotel.
Fairlawn House
Fairlawn House is a fine Georgian Grade II listed town house offering a warm welcome and friendly service in lovely surroundings and at an affordable price including a delicious breakfast. Fairlawn House is conveniently situated in Wiltshire's beautiful countryside. It is only 2 miles from historic Stonehenge and 8 miles from the Cathedral City of Salisbury.
Rollestone Manor
Rollestone Manor is a beautiful grade II listed historic house which has been in the Smith family for more than sixty years. It is ideally located on the edge of the village of Shrewton just 2 miles from the World Heritage Site of Stonehenge and minutes from the A303, with easy access to the cities of Salisbury and Bath.
Write about your Stonehenge visit
Have you already visited Stonehenge or plan on visiting?
Do you have an interesting Stonehenge travel story?
Please DO tell!
We would love to hear about your Stonehenge travel experiences, your reviews of hotels, restaurants, or tours, your top travel tips and any recommendations...anything about the Stonehenge travel that you can share with us.
Others who read this site will greatly appreciate it, too!
Please use the form below to write about your...
Suggestions regarding planning a trip to Stonehenge


Hotels, Bed & Breakfasts, or other accommodations near Stonehenge


Guided tours to visit Stonehenge


Suggestions for nearby attractions or other things to do that should not be missed


Recommendations for places to eat or your favorite restaurants


Tips that will make visiting Stonehenge a great experience
For every story that is sent in, we create a unique web page for it, where other visitors can add their comments and the rating.
Thank you in advance for sharing.
---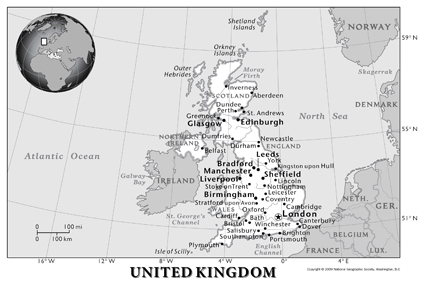 Stonehenge history and construction
---